Cinematic Reel
Featuring a variety of feature film, short length, TV pilots and music videos. These samples feature a more "Hollywood" feel not only due to the dramatic content, but the format and execution of the production. These are generally larger scale productions that require a more complete crew to accomplish capturing the larger scale scenes and looks.
Commercial Reel
Much like the above, our commercial samples seek to capture the best imagery and concept overview in a short format. Typically in 15 seconds (web) or 30 seconds (typical broadcast length). Depending on the product, service or subject at hand, we utilize various methods and looks depending on the client's needs and the end viewer market.
Broadcast Commercial Campaign Development
WALMART – Local Basket Claim (See for yourself) Campaign
We are well versed in both the development and execution of effective commercial campaigns. From format and concept creation to production and delivery. As seen here in for Walmart.
This particular campaign started off with a single location (Charlotte NC) test market and QUICKLY expanded to covering over 40+ markets across the US and outlining territories. Each of the 40 market locations shot 30-second broadcast spots, featuring REAL area shoppers EVERY WEEK. All with a 36hr turn around time from filming to delivery for broadcast television. The campaign we conceptualized and executed ran for nearly 3 years and earned an EFFIE Award "The most effective commercial campaign in the last 10 years" .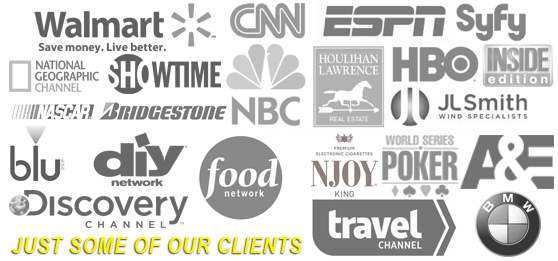 CONTACT US